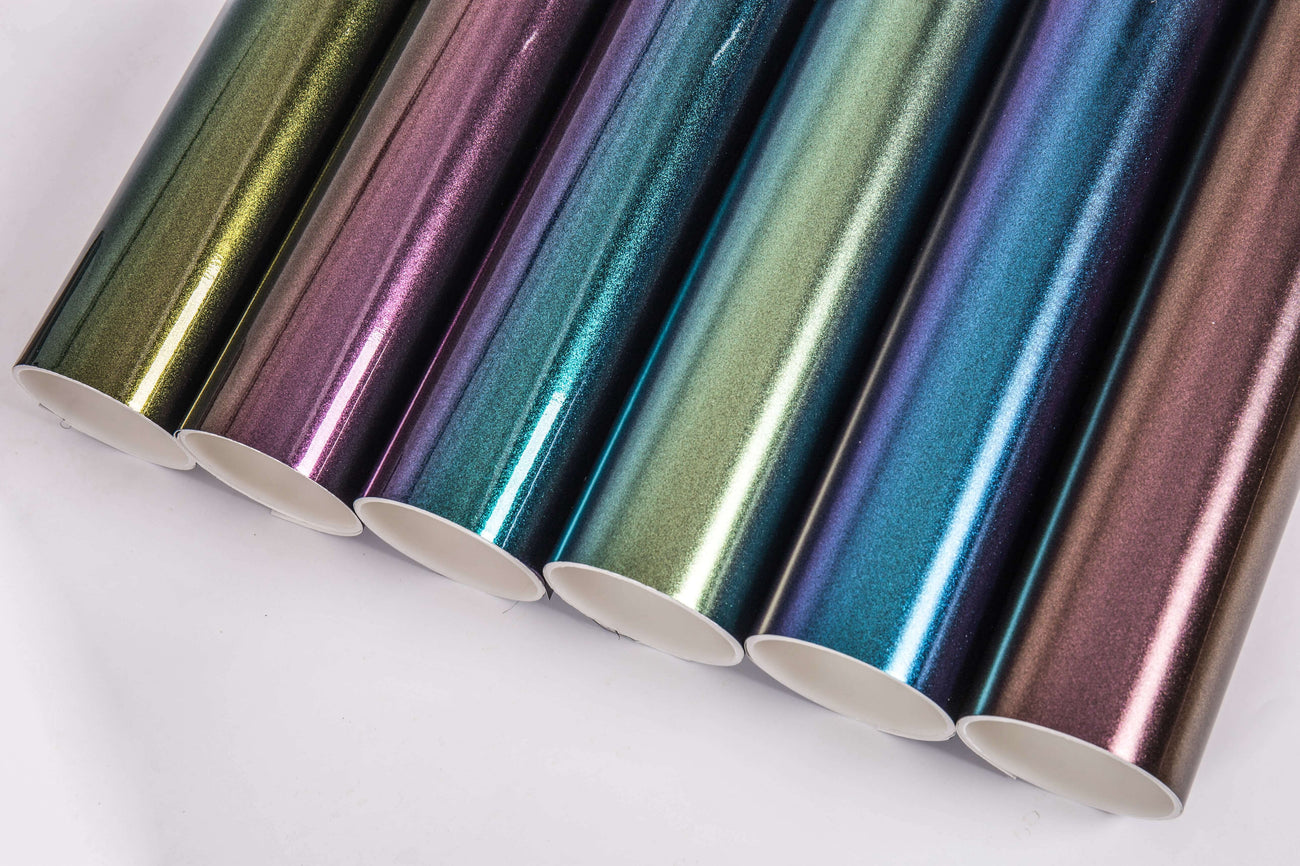 The diamond glitter chameleon vinyl is crafted from high-quality PVC material that is environmentally friendly. It boasts a stable molecular structure and color, ensuring long-lasting vibrancy without fading. Additionally, the inclusion of metal during production enhances its shine under sunlight. The unique gradient colors lend an exceptionally stylish appearance to your vehicle. 
The chameleon metallic car wrap design incorporates micro air release channels, facilitating easy installation. A scraper can be used to expel trapped air beneath the vinyl. Furthermore, the high-quality adhesive ensures effortless application and residue-free removal. 
This chameleon color shift vinyl wrap's adhesive is highly adaptable to both flat surfaces and simple to moderate compound curves, such as roofs, hoods, trunks, bumpers, fenders, mirror covers, dashboards, spoilers, side pillar bars, rims, door handles, interior trimmings of vehicles; as well as cell phone and laptops. It is also suitable for bonding cabinets and other home furniture.
Featured

Best selling

Alphabetically, A-Z

Alphabetically, Z-A

Price, low to high

Price, high to low

Date, old to new

Date, new to old
SUBHEADING
Recently viewed products