Diamond Glitter Matte Wrap Gold Shift Purple
The diamond glitter chameleon matte metallic vehicle film possesses exceptional strength, remarkable flexibility, and impressive stretchability, along with outstanding adhesion capabilities that effectively combat common scratches. Moreover, it provides reliable protection for the paint against dirt accumulation and shields it from direct exposure to harsh weather conditions.
Material: High flexible Hybrid polymeric vinyl film
Adhesive: Repositionable, Slideable, Removable Acrylic Adhesive with Air Release
Color: Gold to Purple
Finish/Texture: Matte
Thickness: 4.9 mils
Durability: 3-5 years
Application Type: Dry
Conformability: Flat, simple, and moderate compound curves, convex and concave surfaces.
Usage: Cars, motorcycles, boats, bicycles, and other vehicles. Or any other gloss smooth/curved surfaces exterior & interior applications you want to wrap.
The diamond matte chameleon vinyl is crafted from high-quality PVC material that is environmentally friendly. It boasts a stable molecular structure and color, ensuring long-lasting vibrancy without fading. Additionally, the inclusion of metal during production enhances its shine under sunlight. The unique gradient colors lend an exceptionally stylish appearance to your vehicle. 
The chameleon metallic car wrap design incorporates micro air release channels, facilitating easy installation. A scraper can be used to expel trapped air beneath the vinyl. Furthermore, the high-quality adhesive ensures effortless application and residue-free removal. 
This matte color shift vinyl wrap's adhesive is highly adaptable to both flat surfaces and simple to moderate compound curves, such as roofs, hoods, trunks, bumpers, fenders, mirror covers, dashboards, spoilers, side pillar bars, rims, door handles, interior trimmings of vehicles; as well as cell phone and laptops. It is also suitable for bonding cabinets and other home furniture.
Product Features: 
Super Vinyl 
*Using high polymer PVC vinyl 
*Double casting and solidification process 
*Super stretchability and weather resistance 
Initial Low Viscosity Glue 
*Low-viscosity glue 
*Firmly adhered without degumming 
*Easy to install 
Super Air Release 
*Super high-density air channels 
*Dry application no air bubbles 
*Exclude air very fast 
Super Stretchable 
*Up to 5 times ductility 
*Stretch does not change color, does not break 
*Perfect fit to large arc body 
Recoverable 
*If the vinyl is wrinkled during construction 
*Heat up with a heat gun to restore 
Removable 
*Do not damage the car paint after removing 
*Protection of the car paint always as new 
*Keep the car in value 
Long Durability 
*Outdoor durability up to 3-5 years 
*Resistance to high and low temperature 
*UV resistant 
Good Conformity 
*No cracking 
*Perfect wrap the full car body 
*Similar to the original paint
View full details
How much vinyl wrap do I need fully wrap my car?
Here's a good way to help find out how much vinyl your vehicle will need:
*length of your vehicle x 3 (for the two sides & the top of the vehicle from front to back) + extra for bumpers and mistakes (5′ to 15′ depending on complexity of car and your skill level).
*Always round up to the closest roll size.
For example:
A 2016 Ford Mustang is 188 inches long:
(188″ x 3) + 10"
= 47" + 10" = 57"
The closest roll size is a 4.98" x 59"
so purchase a 4.98ft x 59ft roll.
These size charts for refer:
Please note that these chart is an approximation, you would best to take the time to measure each part of your vehicle to ensure the correct amount of vinyl is purchased. Always purchase more to account for errors or wrong measurements.
Click here to find the right size wrap for your vehicle!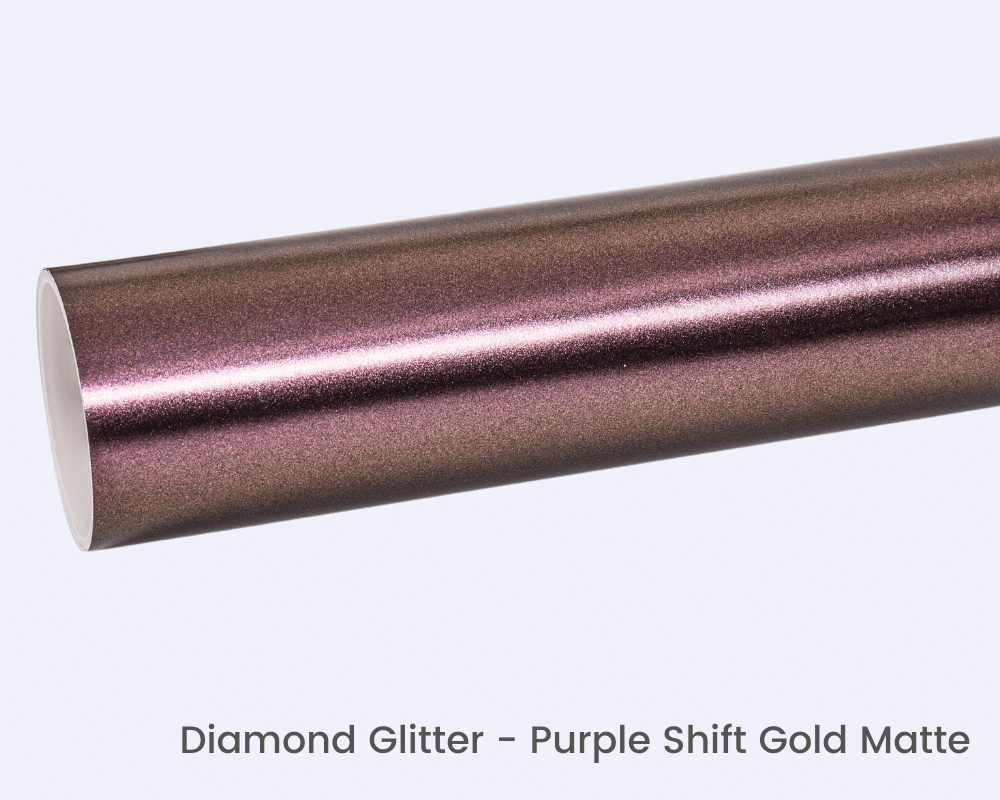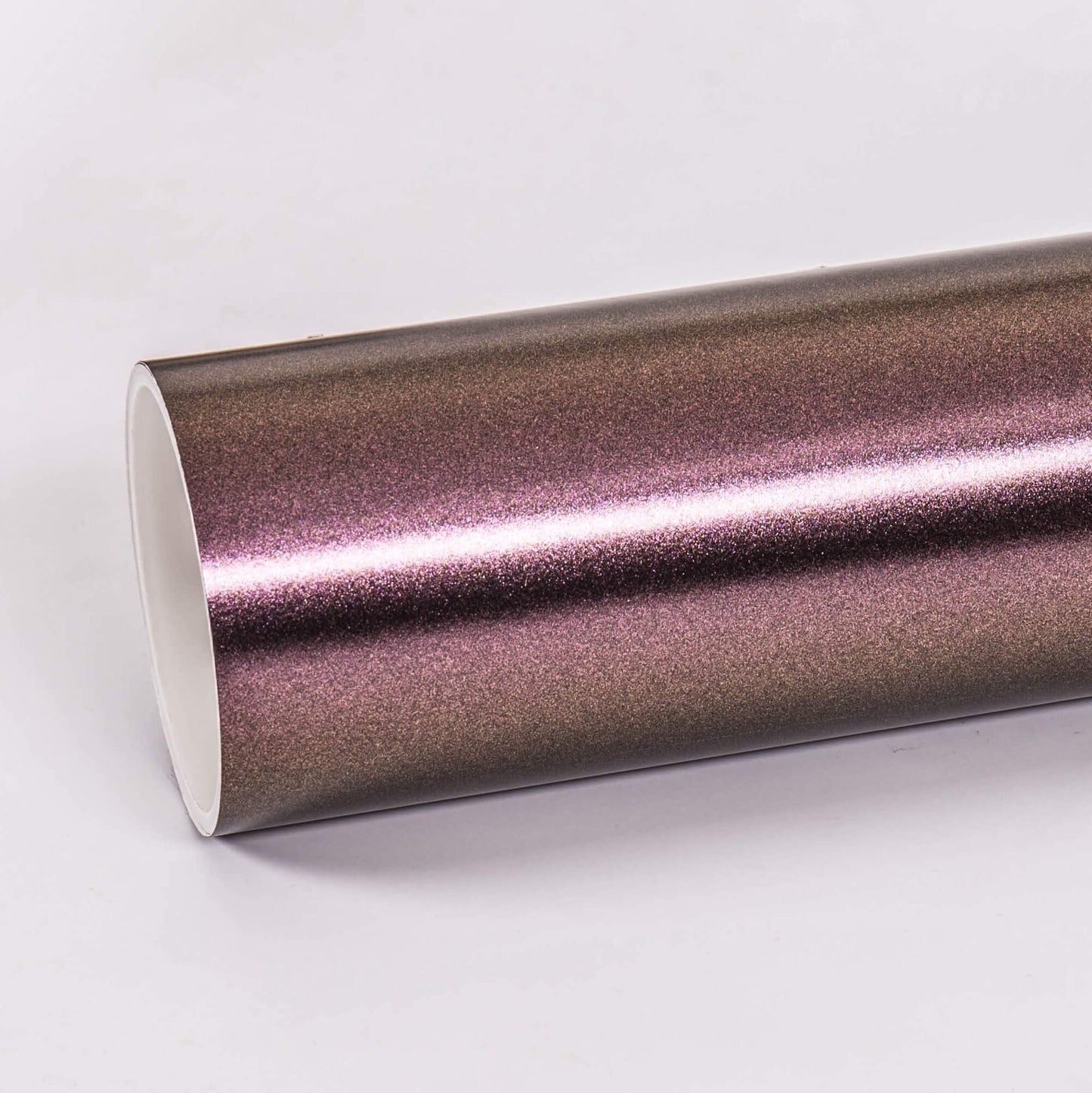 Diamond Glitter Matte Wrap Gold Shift Purple