Light Pink Matte Metallic Wrap
The light pink matte metallic vinyl wrap is crafted from a high-grade polymeric multilayered calendared vinyl film, renowned for its exceptional durability and excellent conformability. It possesses remarkable stretchability to seamlessly wrap around any vehicle edge or smooth and rigid surface with ease.
Additionally, our metallic vinyl features air-release channels that facilitate effortless repositioning and ensure a flawless installation devoid of unsightly bubbles. The high-quality adhesive facilitates effortless application and residue-free removal.
Color: Light Pink
Finish: Matte
Material: High-grade polymeric multilayered calendared vinyl
Adhesive: Pressure-sensitive solvent self-adhesive
Thickness: 4.9 mil
Durability: 3 - 5 years
Application Type: Dry
Applications: Car, trucks, motorcycles, boats, bicycles, and other vehicles, and even architectural applications like kitchen & bathroom cabinets, walls, and desks.
The light pink matte car wrap is an optimal choice for transforming your vehicle's appearance, offering a lightweight and cost-effective alternative to traditional painting methods. The matte wrap film boasts exceptional strength and flexibility, ensuring superior adhesion that effectively prevents common scratches while safeguarding the paint from dirt and exposure to harsh weather conditions.
View full details
How much vinyl wrap do I need fully wrap my car?
Here's a good way to help find out how much vinyl your vehicle will need:
*length of your vehicle x 3 (for the two sides & the top of the vehicle from front to back) + extra for bumpers and mistakes (5′ to 15′ depending on complexity of car and your skill level).
*Always round up to the closest roll size.
For example:
A 2016 Ford Mustang is 188 inches long:
(188″ x 3) + 10"
= 47" + 10" = 57"
The closest roll size is a 4.98" x 59"
so purchase a 4.98ft x 59ft roll.
These size charts for refer:
Please note that these chart is an approximation, you would best to take the time to measure each part of your vehicle to ensure the correct amount of vinyl is purchased. Always purchase more to account for errors or wrong measurements.
Click here to find the right size wrap for your vehicle!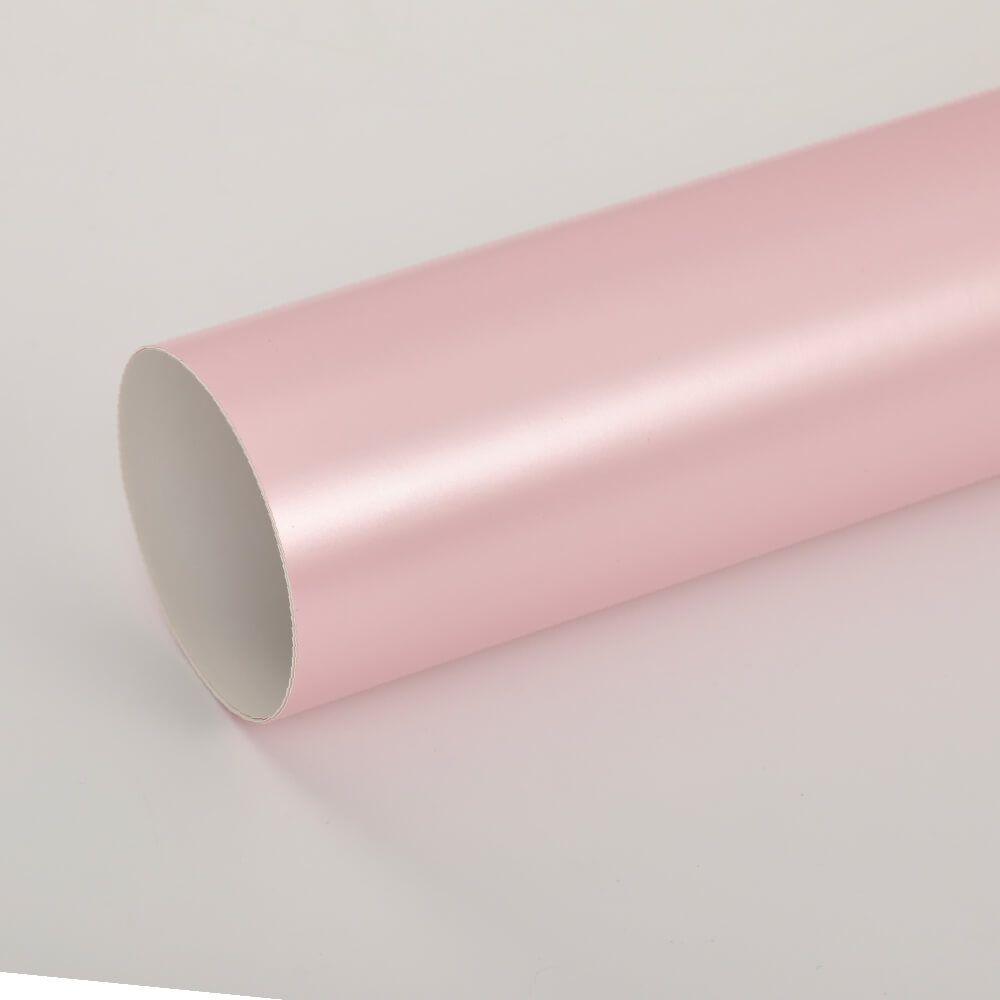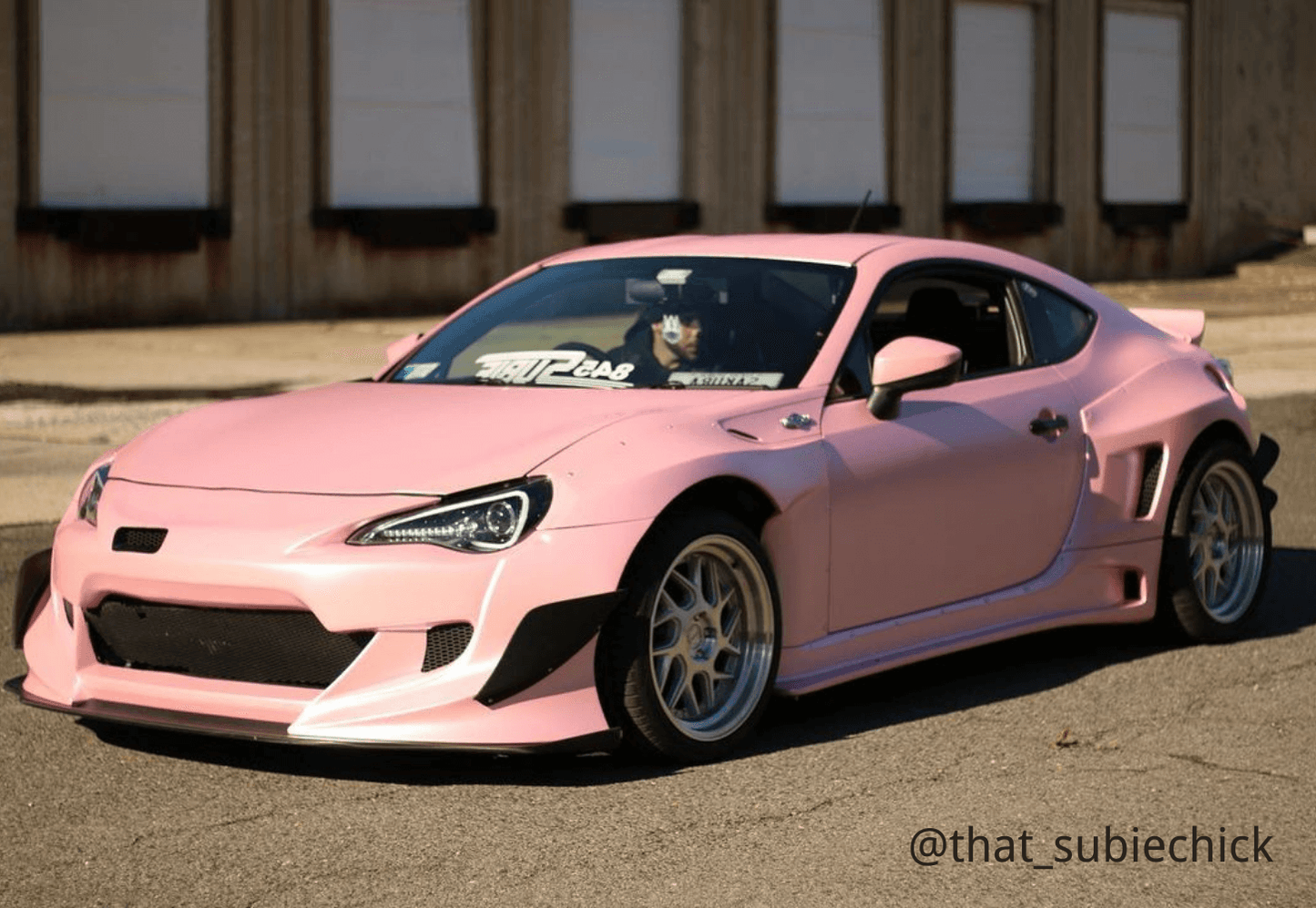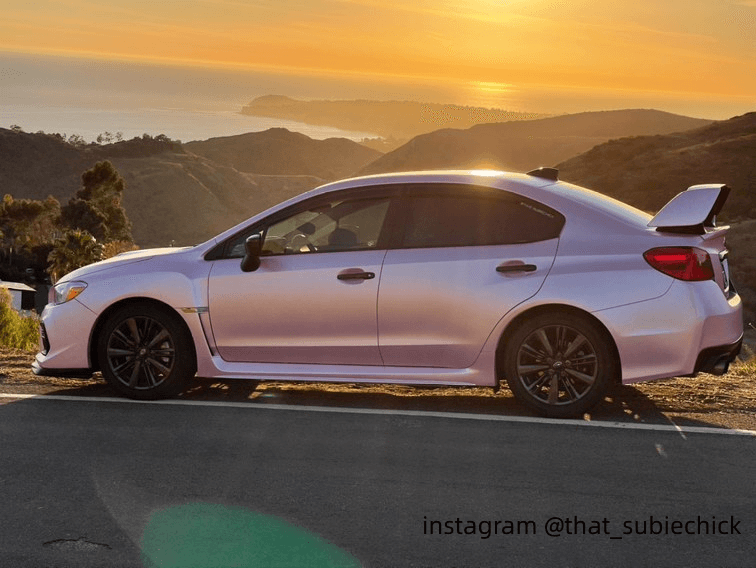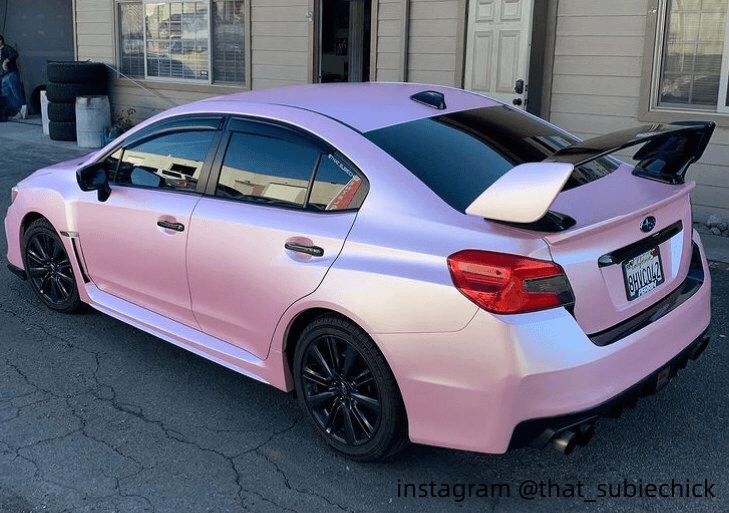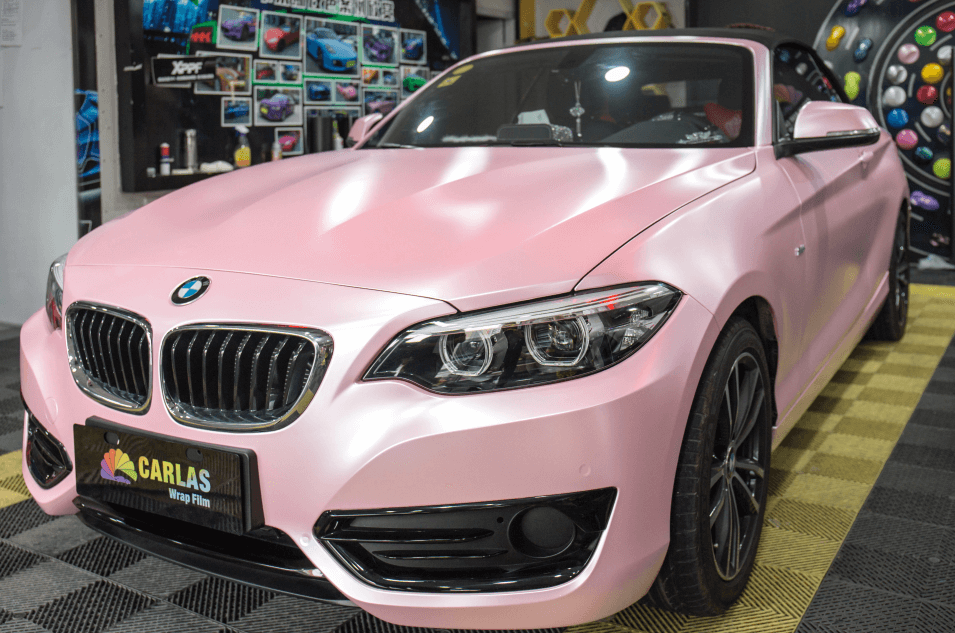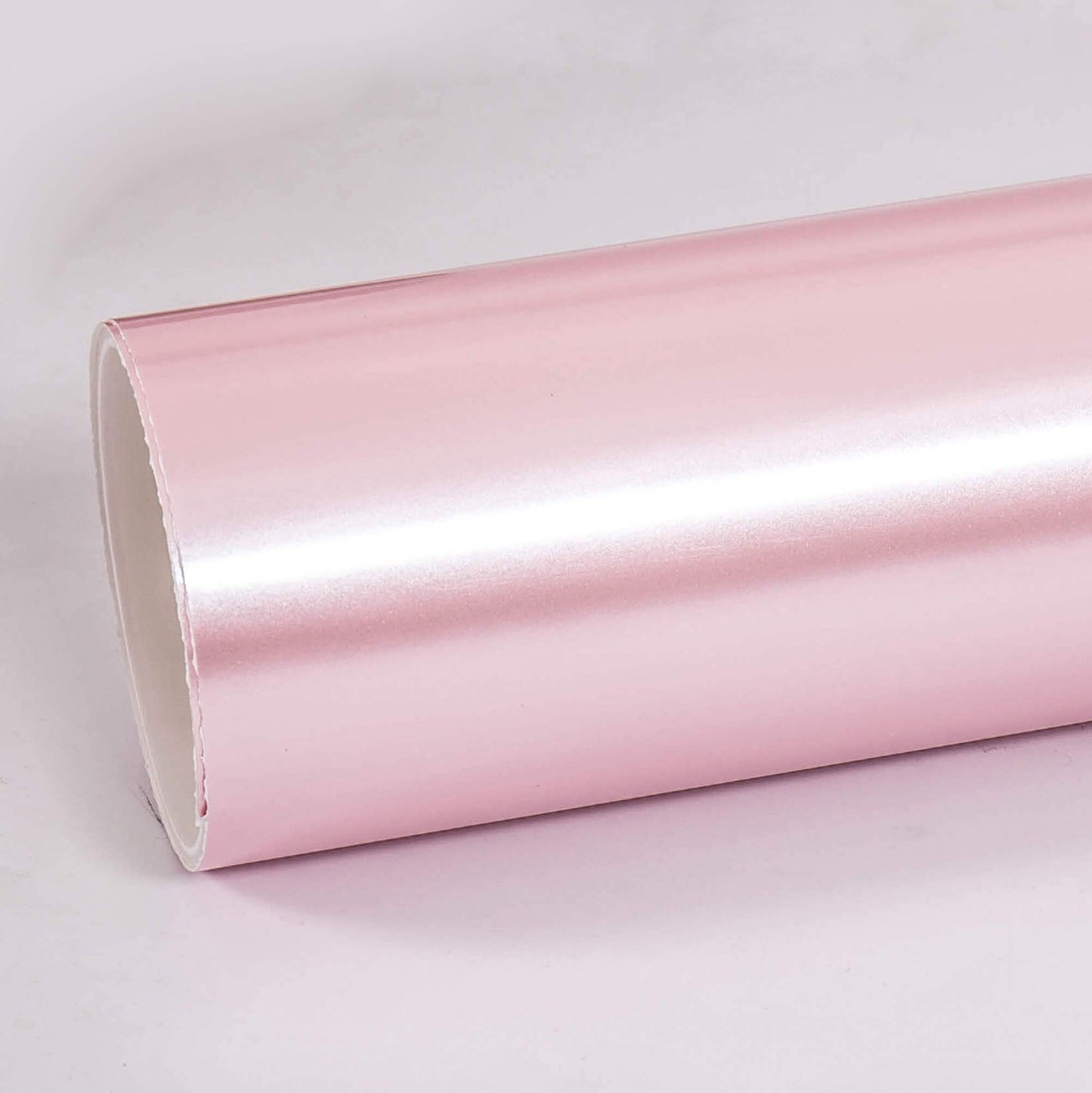 Light Pink Matte Metallic Wrap